2012 In the Rearview . . .
In 2012, Theatertimes reviewed 23 productions at ten Southern California theaters.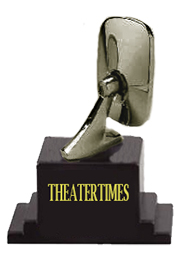 Two favorites, seen by chance on the same day, were The Old Globe productions of two musicals. The West Coast premiere of John Kander and Fred Ebb's The Scottsboro Boys in the afternoon, and the world premiere of Itamar Moses' collaboration with Gaby Alter, Nobody Loves You in the evening.
Scottsboro
was the proven piece, and The Old Globe earned points for introducing it to Southern California. (It would not arrive in Los Angeles for another year.) It was a devastating stage mockery of the mockery of justice that began in 1931 with a trumped up charge of rape and never really ended for the accused, until their deaths.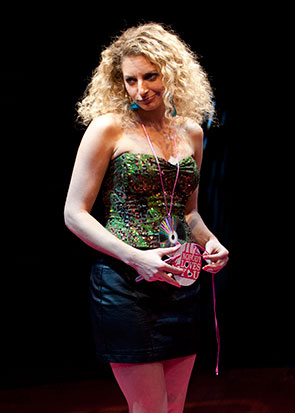 Nobody Loves You gets our nod for top show of the year, because it landed so solidly in its first outing. It would make it to New York a year later, where The New York Times' Charles Isherwood would praise it as an "agreeably snarky musical" that "hurls darts at its soft target with impressive aim, nimbly spoofing a subject you'd think would be spoof-proof." No doubt Moses and Alter had done some altering, and despite fine performances by the cast of six, all but Lauren Molina were replaced for the Off-Broadway bow.
Among the other favorites worth noting were The Doctor's Dilemma, a chance to see George Bernard Shaw's less-performed piece, at A Noise Within, with Jules Willcox and Geoff Elliot leading the cast, Good People by David Lindsay-Abaire at the Geffen, featuring Jane Kaczmarek and Jon Tenney, and Steven Drukman's Prince of Atlantis at South Coast Repertory. The last play, another world premiere, was not a major work by this writer, who would return in 2014 with Death of the Author, but it was great fun, with stand-out performances by Matthew Arkin and Nike Doukas under Warner Shook's direction.
Lauren Molina in 'Nobody Loves You' at The Old Globe, above, and 'The Scottsboro Boys' at the same theater, below. Photos by Henry DiRocco