GOING ROGUE
The feisty new-play nurturing Rogue Machine Theatre
lands on its feet in time for a ninth season in a new space.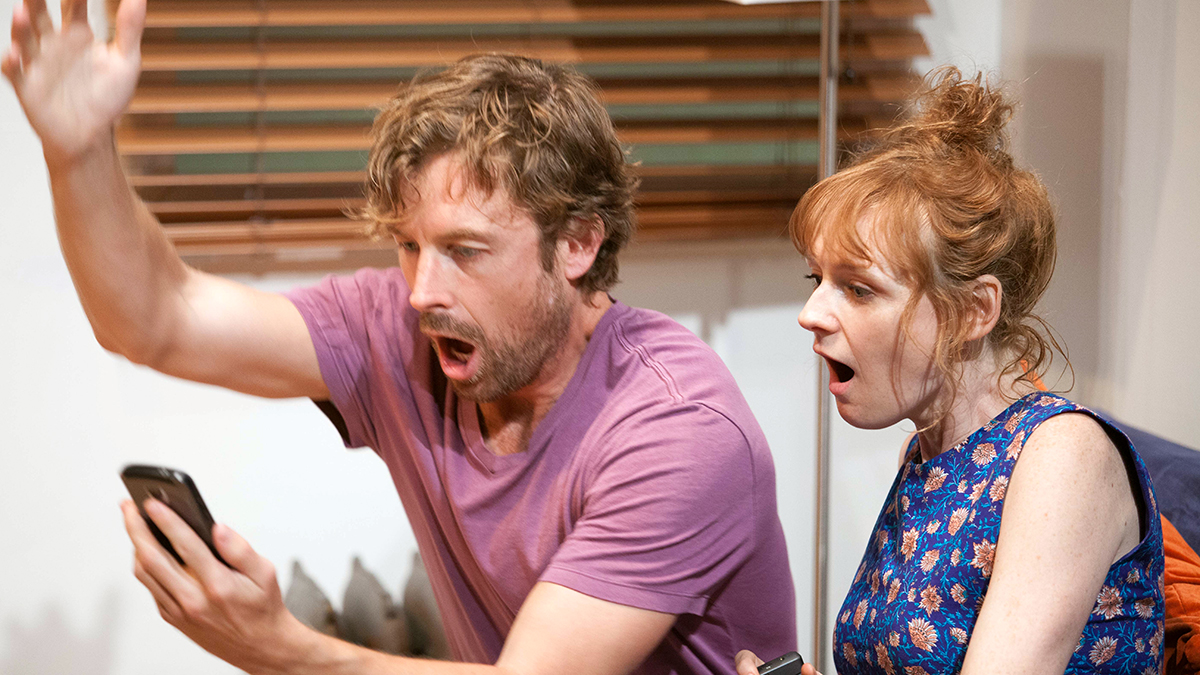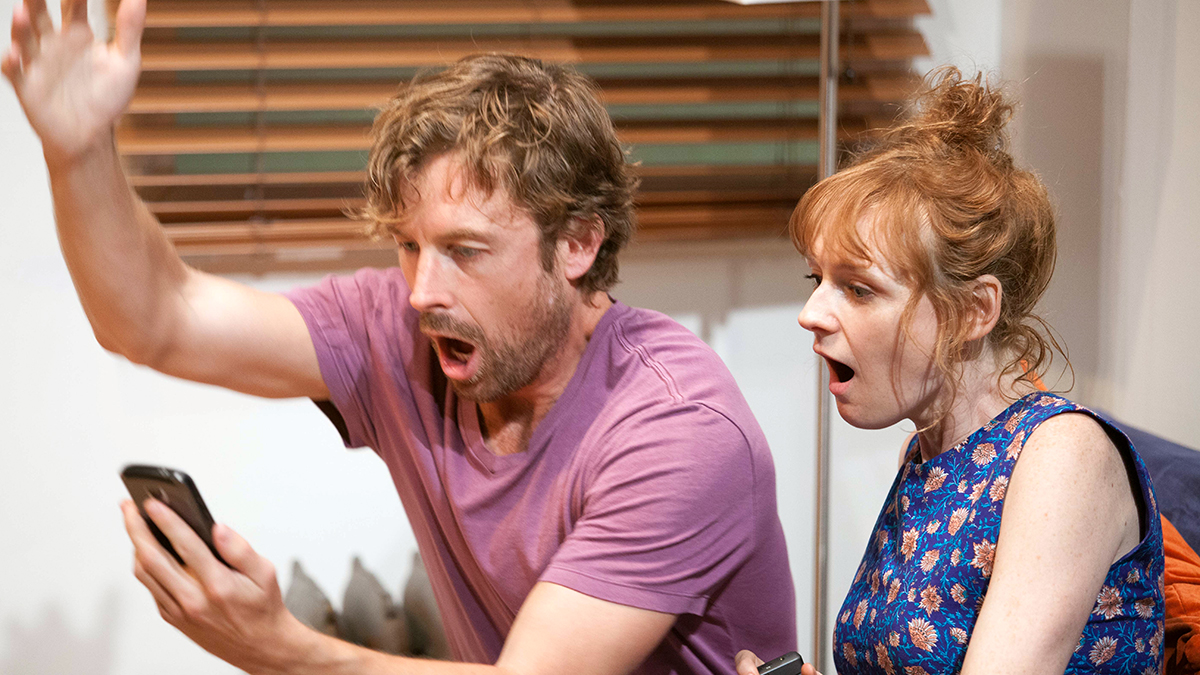 January 12, 2016 | Cristofer Gross – The element of surprise is useful in plotting plays. Not so much in producing them.
In 2014, two small Los Angeles theater companies were sharing a two-stage storefront on West Pico. Theatre Theater, the leaseholder with its name on the building, held the stage during the first months of each year and Rogue Machine Theatre used the balance for its three-to-four-play season.
Just as Rogue Machine was dropping its eighth season announcement, landlord Shlomo Botach dropped a bombshell.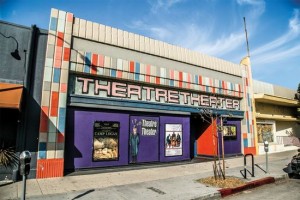 "He raised the rent around $2,700 a month," Founding Artistic Director John Perrin Flynn said in a phone interview last December. "Theatre Theater really couldn't afford to produce there anymore. We made it through the year, but I didn't know if we could keep doing that."
Despite something approaching $32,000 added to its 2015 expenses, Rogue Machine's three-play season was among the city's most commendable. Charles McNulty's year-end survey cited the opener, Samuel D. Hunter's A Permanent Image, for "some of the finest ensemble work of the season." Jonathan Caren's Need to Know earned two extensions to lengthen the season through this January 24.
Rogue Machine got in the last surprise a week ago, when it announced it will exit Pico and open its ninth season next month at The Met Theatre on North Oxford, a block east of Western, just above Santa Monica. The season includes the West Coast premiere of Hunter's Pocatello, Greg Kalleres' Honky, one or two more titles to be announced, and "perhaps, a surprise or two in other locations." Click the theater website link at right for details.
HEAD EAST TO WESTERN
This is good news for L.A. theater. Based on the four productions attended by Theatertimes, Rogue Machine is one of the safer bets in town for theater believers to share with hopes of winning over new hearts and minds.
"It is. It is," agreed Resident Designer Stephanie Kerley Schwartz. "I feel strongly about that."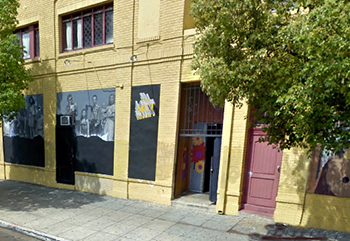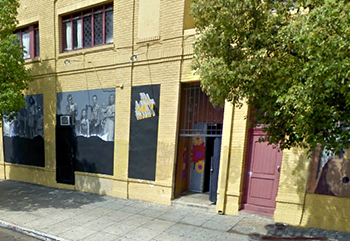 With credits at many of the region's theaters, Schwartz knows the territory. Beyond the Rogue, where she managed to get Penelope's pool into one small space and squeeze Need to Know's adjoining apartments into the even smaller one, she gave Theater @ Boston Court a perfect environment for Aaron Posner's Stupid Fucking Bird in 2014. The artistic director's mandate for each new design is testament to a pervasive company mission.
"We're encouraged not to think of what the seating was last but change it up for every show, to make it so that the audience is immersed in the experience of seeing the play," she said. "That flexibility is exciting, but I think the aesthetics that John goes for, even though we are looking to diversify the settings, is about what's going on between the actors, and that makes the experience better for everybody in the audience."
"We won't be able to do reconfigured seating at the Met," Flynn admitted in a follow-up after the move was announced. "But it's a lovely, well-kept-up older theater similar to our large space, and one of the oldest in Los Angeles with a great history. It was the home of the Los Angeles Actors Theatre, which was the genesis for LATC."
Losing the flexible seating option only means Schwartz and the other designers including inventive Technical Director David Mauer will just have to come up with other ways to immerse audiences in a staging. Continued after slideshow
---
GOING FURTHER
Rogue Machine Theatre
website
THEATERTIMES REVIEWS
Cock
by Mike Bartlett
---
PHOTOS
Lucas Near-Verbrugghe and Corryn Cummins in Jonathan Caren's Need to Know (top)
Theatre Theater on West Pico and The Met Theatre on North Oxford
ROGUE'S GALLERY
[rev_slider roguesgallery]
---
THE CONFEDERACY OF ROGUES
After enjoying lucrative television work, including serving as Executive Producer of Lifetime's "Strong Medicine," Flynn (below left) returned to theater in 2006 to direct plays at the Lounge, the Odyssey and others. The following year, with access to numerous new plays he wanted to direct but no one interested in producing one, he gathered empathetic artists, colleagues and friends who also believed "there was a hole in the fabric and weave of the city's theaters."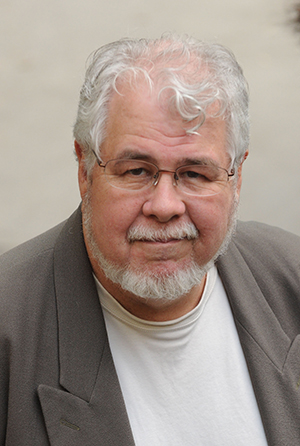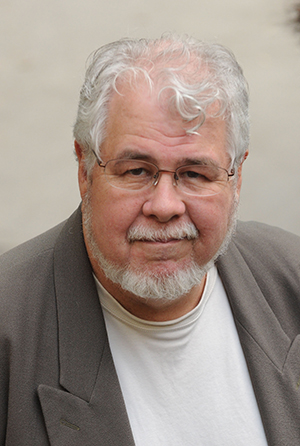 "We talked about starting a theater dedicated to new work in a town where there were already too many theaters," he said. If there was hesitance among the gathered, it did not prevail. The hearts convinced the heads of the rightness of the venture and the group committed to launch a theater that would do only plays new to Los Angeles, with "a healthy portion of world premieres by local artists."
The naming session lasted three hours.
"We had big paper and colored pens and we just kept coming back to this idea that in a system of computers there is a rogue machine, the one that is doing mischief within the system. We thought that was appropriate for an arts organization that wanted to produce art that made you question. And, we more or less just liked the sound of it."
They opened in 2008 with Jeffrey Hatcher's Compleat Female Stage Beauty. During the second season, in an August 2009 @This Stage column, Flynn wrote of his goal of becoming a midsize theater, attributing the vast number L.A.'s 99-seat houses to a prevailing mentality of showcasing rather than audience development. "A lot of theatre artists are more concerned with what they can get out of doing theatre than what they give," he wrote.
"If I said that I was wrong," he recanted in December. "I've learned the reason there aren't midsized houses here in town is that there isn't the funding for them. My naiveté when we started was thinking that if we did the kind of work that we subsequently did, they would come: 'If you build it they will come.' But that's not how it works. First of all, to a certain extent, anyone – even foundations – who's giving money, gives to people they know, so it's a long process of trying to build relationships with both institutional and individual donors. Of course the kind of staff that's necessary to do that costs money, and so it's this vicious cycle."
The announcement last week, that they would part company with a landlord they felt was trying to price them out of his building, means that more earned and contributed income can go into nurturing new plays. "The rent at The Met is quite affordable," said Flynn.

PROGRAMS FOR PLAYWRIGHTS
Rogue Machine has two active programs for playwrights. The "Dramaturg's Table" invites playwrights with little to no track record to work on first scripts and get help focusing on what they want to achieve and what they want their play to say.
"We give them notes. We let them go away and do rewrites. We give them more notes. Then we set up readings and after the readings they get more notes. If it keeps going it sort of morphs itself into the second part of our program where the writers are more experienced and the plays are further down the line to start with. We give them workshops of up to eight sessions lasting several hours each, with top actors to sound out the dialogue. Those plays may or may not go to production, we don't do it just for ourselves. It's part of the work that we think is important for us to do, and a playwright can drop out at anytime."
Caren and Need to Know would enter the Rogue machinery through actor Tim Cummings, who is also the company's Literary Manager.
The writer was visiting his girlfriend, now fiancé, Carmela Corbett while she was in Sarah Ruhl's Eurydice in Orange County. Cummings was also in the cast, and in him Caren saw someone who help him with his new play. He invited the actor to a living room read.
"He was phenomenal," Caren said. "He really captured something I was going for, so we kept working on it together."
WHAT NEEDS BE KNOWN
Need to Know is an intriguing play, a suspense drama that seeks to stimulate awareness of a thorny contemporary issue: technology-fueled interaction's shadowy side of exposing us to prying eyes. Caren is careful to place this prevailing form of communication within a world of traditional forms, from conversation – and eavesdropping – to novels, movies, records, posters, paintings and even art installations. In the process he identifies a dangerous notion that intimacy is simply derived from greater knowledge of someone.
At some point Cummings asked if he could take the script to Rogue. Flynn liked it enough to put together a reading under Matt Shakman's direction, with Cummings, Alison Pill and James Roday.
"I liked it very much," Flynn recalled. "It was further down the pike, in terms of development, than some of the plays we start with and I wanted to do it for 2015."
Though Shakman was unavailable for the production, Bart DeLorenzo was. He cast Cummings, Corryn Cummins and Lucas Near-Verbrugghe.
"When Rogue Machine elected to do it, I was thrilled because I'd seen what they do," Caren said. He was particularly relieved that the production came together so well, having had an earlier experience, now the seed for an upcoming script, that went the other way. "This was a fortuitous experience where trusting a theater, an artistic director and their vision worked, and all the elements came together. They brought me Bart and that was fantastic."
"One of the reasons I'm interested in new plays from people like Jon is that they pull in a younger audience, without compromising, as well as a typical theatergoing audience," Flynn explained. "We've been fairly successful in that: our average age is probably around 40, and I think the average theater age is around 60."
"They gave me an Off-Broadway production, the production I would want at Playwrights [Horizons]," Caren said. "It's bittersweet to be ending Rogue's run in a charmed theater."

PUTTING THE MACHINE BACK IN FORWARD
"We are very fortunate that Paul Koslo from The Met Theatre reached out to us in our hour of need," Flynn added in a follow-up interview. "We're taking a year's lease. We would like to have our own permanent home and will continue to explore other options and look for potential benefactors. It's just something that's personally very important because I want to attract an audience and say, 'This is professional work.'"
"That is what we try to do," Schwartz said. "Sometimes it's about choosing less, especially with the labor and budgets that we have. But it's not just about doing more or doing less, it's about doing it as right as you can, and being true to the vision. There's a lot of flux right now. We're trying to work on it together and have as seamless a production run as possible this season. That's the goal, to just keep going."