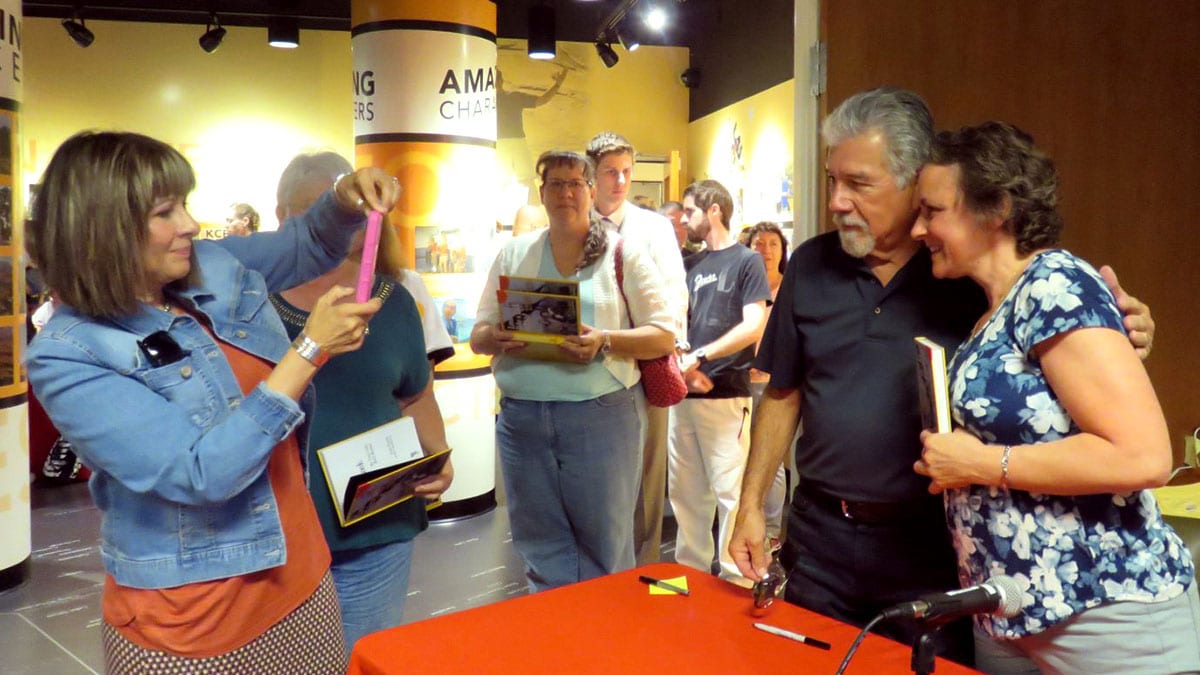 CAMERAMAN OBSCURA
Luis Fuerte's new memoir sheds light on KCET's historic
'California's Gold,' its host Huell Howser, and himself.
by CRISTOFER GROSS
To focus on the subject in their viewfinder, early photographers covered their cameras and themselves with a black drape that blocked out the light. Similarly, Luis Fuerte, the cameraman behind KCET's landmark "California's Gold," preferred to stay in the shadows and out of the picture, ensuring that the focus was on the show's creator and charismatic host, Huell Howser.
It was Howser who began tugging the cloak of anonymity off the soft-spoken Fuerte back in 1996. One day, after their first half-dozen years scouring the Golden State for fascinating people and places, the easily excitable Howser began sprinkling episodes with calls of "Louie, take a look at this!" It wasn't a case of an on-air personality giving direction, but of someone inviting a friend to share a discovery. Sent through the invisible Fuerte as he peered into the camera eyepiece, the invitation felt directed to us viewers: 'Louis' was our proxy, Huell our pal.
Within a few years, the Los Angeles Times Magazine profiled Fuerte in its "So SoCal" section. More stories followed and on his days off in Palm Springs Howser found himself fielding questions about this mysterious "Louie." Fuerte's gradual emergence from obscurity was completed this year, when Prospect Park Books published Louie, Take a Look at This. Co-authored by David Duron, the book launched a string of personal appearances and book signings that has brought the once camera-shy cameraman into full view.
A Golden Partnership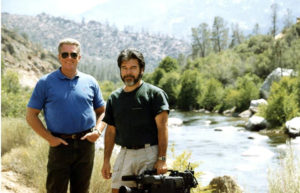 Fuerte was born in San Bernardino, grew up in neighboring South Colton, and joined the Navy straight out of high school. After two years in the service he chose electrical engineering as his career and enrolled at San Bernardino Valley College. A friend working at on-campus KVCR gave him a tour of its TV studio and he paused beside a row of television cameras on the studio floor.
"I walked up to one and stood behind it," Fuertes recalled in Take a Look at This. "From the very moment I touched it, I knew this was what I really wanted to do – I fell instantly in love with the camera."
His career instantly pivoted. He now directed all energies to learning every aspect of camera work, video production, audio engineering, and how to penetrate the Los Angeles television industry boys club. After a couple years at KCOP Channel 13 he was hired by PBS station KCET in 1972. It was more than a decade later that Fuerte met Huell Howser. The tall Tennessean's native drawl and homespun good nature made him a stand-out, even in the public broadcasting environment. They finally worked together when he was assigned to shoot one of Howser's "Videolog" segments. These short "interstices" were 10-minutes or less. They were structured to round out the hour with quick-takes of history, community service and personality profiles when regular programming ran short. The men quickly found they worked well together.
As the decade ended, Howser was pitching a half-hour variation on the Videolog idea, but one that would cover the entire state. Wells Fargo agreed to sponsor, if he obtained written commitment from all 13 of California's public broadcasting stations to air the program. He got Fuerte to ask KCET for a year off so he could shoot the series exclusively. The station agreed and in 1990 the pair began mapping out the first "California's Gold" episodes.
The Great Divide
Fuerte loved working behind the camera: He had no interest in being in front of it. That camera was the dividing line between two equally important contributing talents. On their first day of "California's Gold,&quot Howser ran headlong into that divider when he asked his cameraman to take the team's vehicle to be serviced.
"You're going to have to make other arrangements to get the car serviced, because you hired me to do camera, sound, and lighting," Fuerte wrote in his memoir. "If my not servicing your car is an issue, we may have to move on."
Asked where that defiant sense of limits came from, even in a situation where career opportunities might be on the line, Fuerte said, "I think maybe some of it from my childhood because I did grow up in a segregated community in South Colton, and you had to learn to defend yourself. But, I had also seen how KCET cameramen would do whatever they were told. And I had thought, 'I don't to be like that.' So when I went up the ranks and became a cameraman in big shows I had that line that I didn't cross with directors and producers, and I wouldn't let them cross it with me. I also was confident that I knew what I was doing."
Howser quickly understood to respect the partnership's division of labor – and expertise. Fuerte was only there "to make him and the show look as good as possible."
Lifting the Veil
By 1999, "California's Gold," had itself become part of the state's folklore. Now in his late 50s, and feeling the effects of carrying that 27-pound camera on his shoulder for hours at a time, Fuerte was ready to exit the show. Several times he attempted to resign, and each time Howser's promise of a hefty salary increase kept him on board.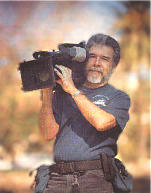 That was the year that I met Fuerte. One evening while watching "California's Gold" with my daughter, Nicole, we heard the familiar "Louie, take a look at this!" I said, "I should do a story on this 'Louie' for one of the magazines in town." The Los Angeles Times Magazine was interested, and in March 2000, beneath the same title that graces the book and over my go-to pseudonym, it ran the story and our first look at Fuerte (right).
"I was shocked that anybody would want to do an article on me," Fuerte said about that interview. "You were actually the first one to do an article, and after that I had write-ups in a lot of newspapers. Now, since the book has been out I've been doing TV, radio, and a lot of newspaper interviews: it's a new world for me."
Today, Fuerte doesn't own any cameras. He doesn't take selfies, record friends' weddings or shoot his grandchildren's birthday parties. He occasionally gets a request, but he politely says "No." Aside from signing his books at personal appearances and regular rounds of golf, he aims to get back to college and earn that degree. Until then, he remains a welcome presence on local college campuses, where a veteran who extols the importance – and responsibilities – of the person behind the camera, in invaluable.
"I'm teaching a university class this month for kids to learn about videography," he said. "I love working with young people. It keeps me young … and keeps me learning."
Photos: Luis Fuerte, second from right, at Chapman University's Huell Howser archives, now comfortably in front of a camera-phone, held by his wife Gloria, as he greets fans of 'California's Gold.' (Top, Tommy Donovan); Howser and Fuerte on assignment (middle); Rachel Weill's photo of Fuerte for Los Angeles Times Magazine.