INTERMISSION
BETTY BUCKLEY COMIN' BACK
1 | 2
Continued

The meetings of record
Theatertimes You met T Bone Burnett around this time?
Buckley We had this great record store in Fort Worth called Record Town that was owned by Sumpter Bruton, and he had two sons, Sumter Jr. and Stephen. Stephen was this great guitar-player, songwriter and my schoolmate, and I met T Bone through him. But everybody gathered at Record Town because the Brutons had every kind of music – world music, jazz, Brazilian …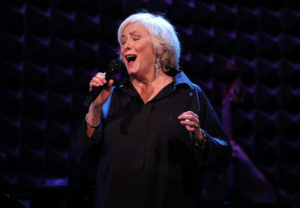 Then, when I was a teenager, I heard Dave Brubeck's Take Five and I was like, What is that!. I just fell in love with jazz, and started to buy records with my babysitting money. That's how it all started, with this incredible love for Broadway and musical theater that was enhanced by the music of the jazz artists and the great lady singers.
By the time I was 15 I was performing professionally at Casa Manana and I just became this student of musical theater via my mother's encouragement. And then I studied all these great lady jazz singers, continuing to imitate them in my bedroom while listening to their records.
Then, when I was 19, T Bone made the first recording of my voice. It was released in 2008 under the title 1967.
Theatertimes Yes, it's quite amazing for a couple 19 year olds, in 1967 no less.
Buckley He was really proud of it: I hadn't listened to it since I was 19.
Theatertimes And that the reel-to-reel tapes held the sound quality so long.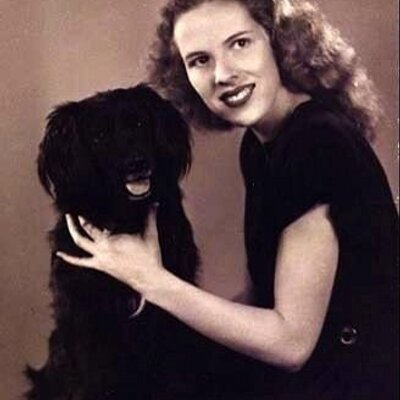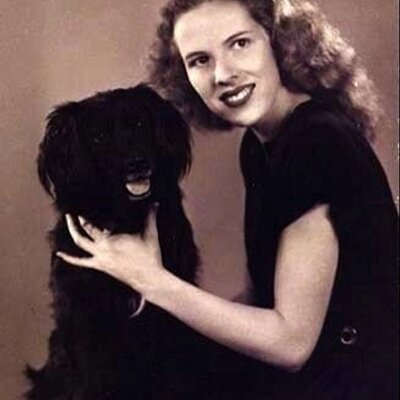 Buckley There were two reel-to-reel tapes. I gave one to my first love and he died a few years ago and I don't know what happened to that tape. The other I had sent to Rodger Hess. When I was a junior in college I was signed by this agency in New York and Rodger became my responsible agent. He went on to become a big Broadway producer. And he kept it all these years. He played it for Playbill publisher Phil Birsh when he was starting his own record label with Sony BMG. Phil wanted to release that record, and I told him, okay, but you also need to release Quntessence, which I'd just recorded with my jazz ensemble. So, he released both of those.
And I listened to it with my mother, who's always my touchstone about things and in listening to it through her ears I liked it even better. It's a nice point of reference to where I began as a young singer: You can hear all the aspiration and passion in my voice.
I'll take Manhattan
Theatertimes The story is you were cast in a Broadway show on your first day in New York. Is that true?
Buckley I was a journalism major at Texas Christian University, and worked on newspapers in college and then the year following. But I had performed in the Miss America pageant as a guest entertainer in my junior year in college and a big New York agency, Ashley Famous (which is now ICM) called me and asked me to fly up and audition for them. And, they signed me. I was working at the Fort Worth Press, but then Roger Hess, who is literally the reason I was able to get to New York against my father's wishes, got an industrial show for me in New York, because my dad didn't want me to go without a job. So I had a job for six weeks, but the first day I was there Roger had me audition for 1776. And I was cast.
Theatertimes You're first day in town.
Buckley Yeah. I was thrilled, but I wasn't shocked. There wasn't any doubt I was going to do this. The doubt was with my father.
Theatertimes So now you're in a first-run, hugely popular Broadway original cast.
Buckley Yeah. And fortunately for me, there were 30 guys and two women, and our understudy made it three women in the cast. And William Daniels and Howard DaSilva would tell me what I was good at and what I needed to learn. I became a passionate student of acting. Prior to our generation it was called musical comedy, in which you basically needed to be able to sing and dance. But in musical theater you also needed to be a really good actress.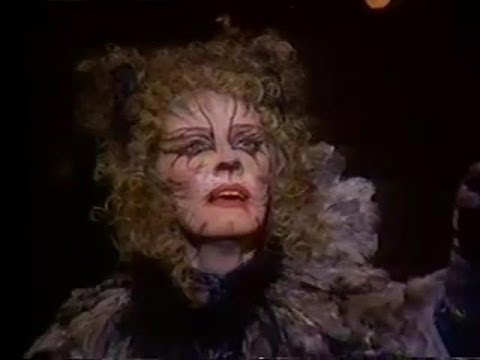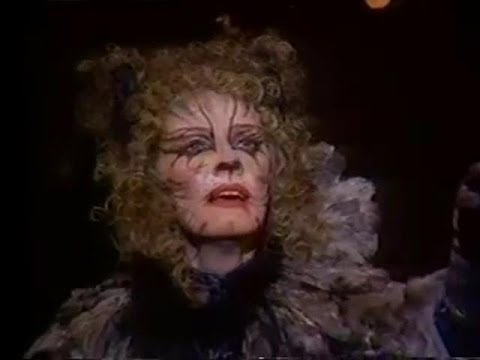 Then I found my voice teacher, Paul Gavert, who really inspired me. My voice was unique but he taught me about line in music, which I had observed with these great jazz musicians. He actually taught me how to do that. So I studied with him for 13 years while I did a series of Broadway shows: 1776, Promises Promises, and went to London when I was 22 and then came back to 1776 and did a couple Off-Broadway things and then I did Pippin for a really long time.
Theatertimes Then you got two of your biggest on screen roles, with the movie Carrie and the TV show "Eight is Enough."
Buckley Yes. With "Eight is Enough" we did 29 episodes a year and it was like being in a 'School in Big Business Show Business' for those four years. Then I got the part of Dixie Scott in Tender Mercies and the next year was cast in Cats. So after I had been studying and working so hard in the school that was "Eight is Enough," those two projects were like my Master Theses, and I finally felt like I had come through the doorway of my potential and knew how to work. When I won the Tony Award® for Cats I was like, "Okay, I got this now."
The main inspirers
Buckley I recently flew to L.A. just to hear Keith Jarrett in concert at Disney Hall and I went back stage to say hello – I've met him three times – and I love seeing him in concert and every time I see him I have these visions of meditative visions of where I'm at and what attend to now and what I need to concentrate on and what the next thing for me will be. I try to tell him that too and I feel like such a fool.
Sylvie Guillem is another amazing artist who's really influenced me. I saw her dance on French television when I was shooting Frantic with Roman Polanski in Paris and I've been her follower. She did her last concert tour this past year in New York.
And the singers who have really provided that inspiration for me are Michael McDonald, Allison Krause, and this great Brazilian singer Dori Caymmi. I had his albums from long ago and I went to see him in a club in L.A. and he just sat on this stool with his guitar and the minute he opened his mouth, the sound was like form the depth of the earth and I just burst into tears. That's what these artists do for me.
Theatertimes Have you heard of Gregory Porter, the jazz singer. He was at Segerstrom beginning of last year, and he just changed the entire atmosphere of the concert hall into something I hadn't experienced before. It's like you're listening to someone who just gets it, with this deep voice, like you said from the depth of the earth, reminiscent of Brook Benton or Teddy Pendergrass.
Buckley There's a universal spiritual philosophy that's the essence of every major religion, every major philosophy of significance on our planet. I've studied comparative world religions for a number of years and it's part of the essence of what I've learned how to do. There is this oneness that we all have in common that is the essence of who we all are. Through meditation and prayer you can tap into that and that essential truth is the truth that flows through all of us.
I teach my students that to immerse your mind in this understanding and through this focus your song becomes a vehicle for that. That's what I've found from all of these great artists. It's what they know on some level. Beyond language there's this essence and so through meditation you can tap into that and so that's what I've learned to bring into my particular individual artistic expression and storytelling. I'm really grateful to the teachers and to the artists who've inspired me to experience it.
I tell my students that to be an actor/singer is a very high calling. You assume the responsibility of that calling and make yourself that kind of storyteller. Then you become what I call an "essential artist," because you're there to assist the community and so you will be called to serve. I do think theater is church. Concerts, dance all of it. It's there to remind ourselves of … to help us to remember to love and honor and respect each other.
Photos: Buckley performing cabaret (top); Betty's mother, Betty Bob Buckley, taken from her very active and current Twitter account, and Buckley in her most celebrated moment, singing as Grizabella in Cats.
1 | 2