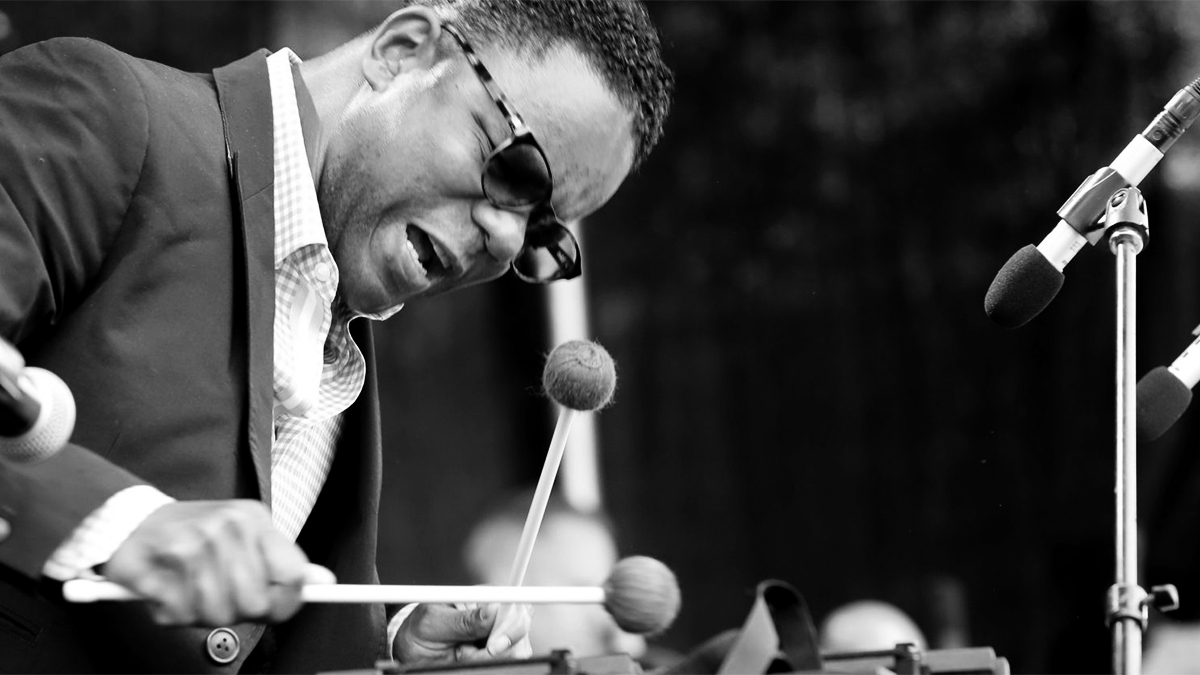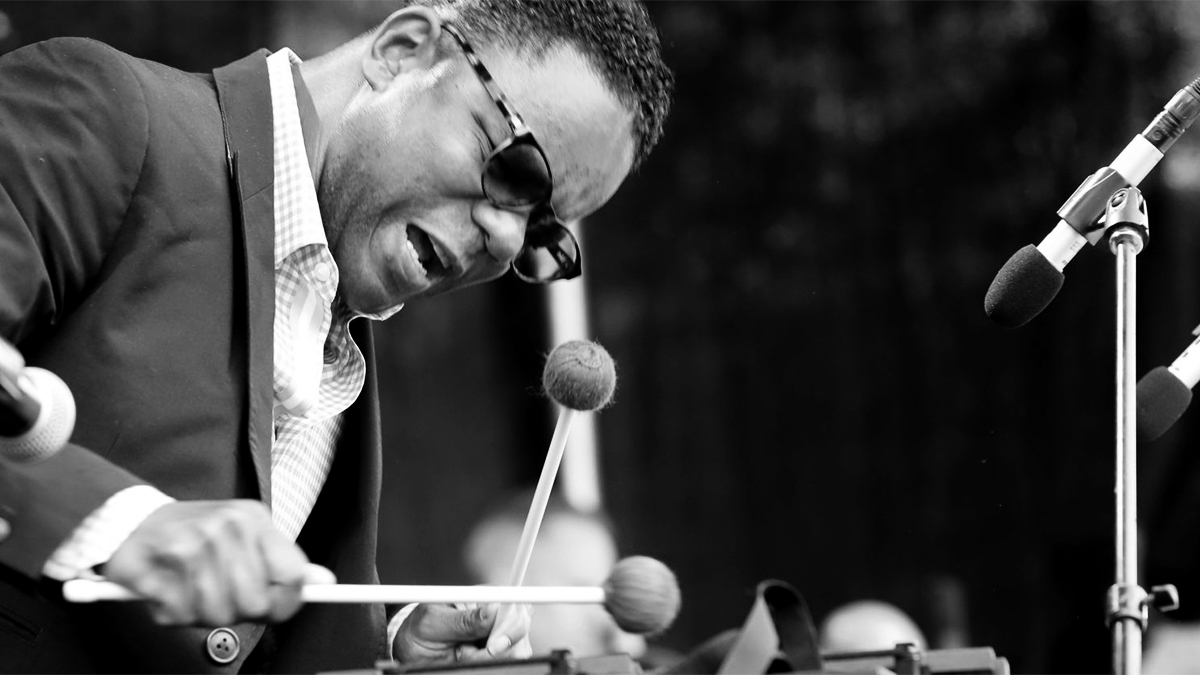 VIDEO
Harris and Blackout Can't Go Wrong at TED Conference
RECORDINGS
Click image to purchase recordings by Stefon Harris on Amazon.
Cloud of Red Dust
Stefon Harris
The Grand Unification Theory
Stefon Harris
Evolution
Stefon Harris
Music of Horace Silver
SFJAZZ Collective
Music of Stevie Wonder
SFJAZZ Collective
Ninety Miles
Harris, with David Sanchez and Christian Scott
BIO
Vibraphonist-composer Stefon Harris is heralded as "one of the most important young artists in jazz" (The Los Angeles Times). He is unquestionably developing what will be a long and extraordinary career. Harris' passionate artistry, energetic stage presence, and astonishing virtuosity have propelled him into the forefront of the current jazz scene. Widely recognized and lauded by both his peers and jazz critics alike, the 30 year-old is committed to both exploring the rich potential of jazz composition and blazing new trails on the vibraphone.
A graduate of The Manhattan School of Music, he received a B.A. in Classical Music and an M.A. in jazz performance. Stefon is a recipient of the prestigious Martin E. Segal Award from Lincoln Center and has earned back to back to back Grammy nominations for Best Jazz Album including The Grand Unification Theory (2003), the 2001 release of Kindred (Blue Note) and his 1999 release of Black Action Figure (Blue Note) for Best Jazz Instrumental Solo. North Sea Jazz (Netherlands) named Harris for the prestigious International 2002 Bird Award for Artist Deserving Wider Recognition. He has been voted Best Mallet player by the Jazz Journalist Association (2003, 2002, 2001 and 2000), Debut Artist of the Year by Jazztimes, Downbeat's Critics Poll Winner for Vibraphone and Rising Star, Vibraphone (2003) Newsweek's Best Jazz CD, Best New Talent and 1999-2000 Readers Poll Best Vibraphonist by Jazziz Magazine and Chicago Tribune's Debut of the Year.
Harris has performed at many of the world's most distinguished concert halls, including Lincoln Center's Alice Tully Hall. The Kennedy Center, San Francisco's Herbst Theater, UCLA's Royce Hall, Chicago's Symphony Center, Detroit's Orchestra Hall, and The Sydney Opera House. He has toured and recorded with the Chamber Music Society of Lincoln Center and performed his original compositions with the Dutch Metropole Orchestra in Den Hague. He has toured South Africa, Brazil and Europe performing at the North Sea Jazz Festival, Istanbul Jazz Festival and the Umbria Jazz Festival, among others.
In 2001 he premiered "The Grand Unification Theory" -- a full length concert piece commissioned by The Troy Savings Bank Music Hall which was later presented at the New Jersey Performing Arts Center. He has also appeared at the legendary Playboy Jazz Festival, Montreal Jazz Festival and the Orange County Performing Arts Center. Most recently Mr. Harris received a commission from The Wharton Center for Performing Arts, Michigan State University which will debut in 2005.
An active educator Mr. Harris conducts over 100 clinics and lectures annually at schools and universities throughout the country. He is currently Artist in Residence at San Francisco Performances and in 2002 at The Isabelle Stewart Gardner Museum in Boston. In addition he has been an active member of the Executive Board of Directors for Chamber Music America