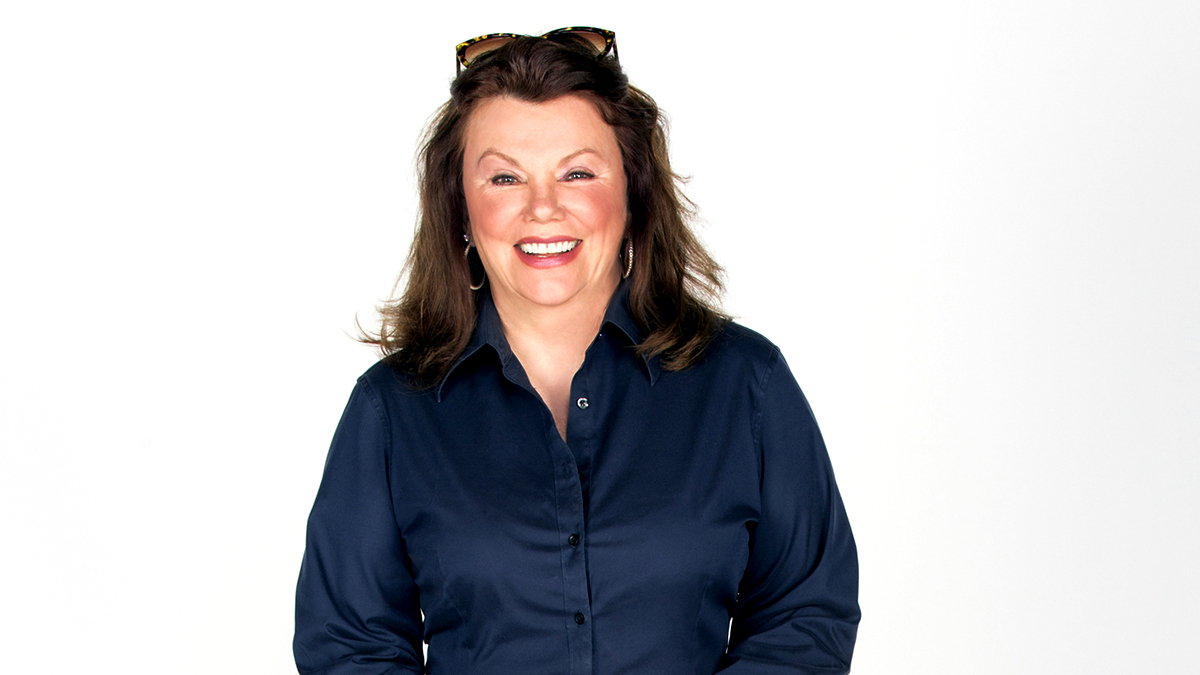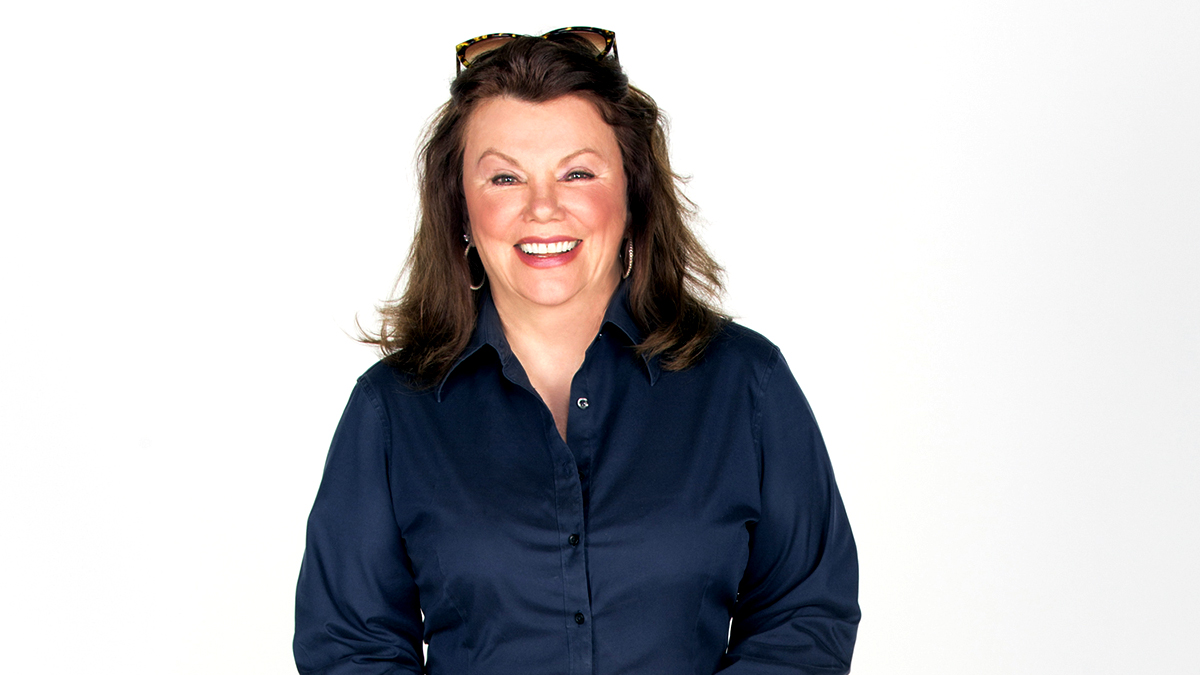 INTERMISSION | 15 minutes with …
Marsha Mason
In 2007, 'The Goodbye Girl' graduates to 'The Allergist's Wife'
Marsha Mason began her career as a stage actress (see credits at right). Yet, she is best remembered for her film career, which earned four Academy Award nominations between 1973 and 1981. Those were also the years of her marriage to one of the century's most successful playwrights, Neil Simon, who wrote three of those films. In May 2007, she will return to the stage for a week at the Skirball Cultural Center as the lead in Charles Busch's The Tale of the Allergist's Wife. We spoke by telephone earlier that year.
The call to Marsha Mason is intercepted by a security system that asks a name be stated. As soon as the name is spoken a familiar voice is on the line.
MASON: Good morning?
THEATERTIMES Good morning?
MASON: Good morning, Cris. I'm sorry. I thought I'd set the call intercept.
Well, I'm not calling from the number I said I would. So it might just be grouchy. I don't know what my folks had on this phone.
She laughs.
Yeah. So I'm talking to you from the empty house that I grew up in.
Oh wow. Does it bring back memories?
THEATERTIMES: : It's interesting . . . Just to get off the subject before we get on it . . . To this day dreams take place in this house or a building that somehow has this floor plan.
MASON: [genuinely intrigued] Real-ly?
THEATERTIMES: : Someone else said she had the same thing happen with her family home.
MASON: Huh! I've never had that happen.
THEATERTIMES: No? Did you have a place you lived in for a long time as a kid?
MASON: Yeah. Yeah. But all my dreams took place in strange places. [Starting to laugh] Isn't that weird?
THEATERTIMES: : Maybe we should talk about it.
She laughs.
THEATERTIMES: Now you're going to do Allergist's Wife with LA TheatreWorks in May, playing Marjorie.
MASON: Linda Lavin's role.
THEATERTIMES: In a review of Lavin, the critic loved her "pulling out all the stops," and talks specifically about expressions, double takes, etc. Those are all tricks that a radio audience won't get. How do you satisfy both worlds of live audience in front of you and radio audience down the road?
MASON: Well, doing it in front of a live audience helps enormously. You play to the house, but you are fully aware of the fact that you're doing it for radio. So you don't step on other people's lines, which you might tend to do if you were just doing it for the house. And of course we go back and if we have made some glitches, or something like that, we go back and do pick ups. We take the best from all of it.
THEATERTIMES: What appeals to you about 'Allergist's Wife?' Charles Busch is pretty over the top stuff, right?
MASON: Yeah. What appealed to me when I saw the play were the underpinnings of it: The emotional conflicts that the character was going through. What was causing her to be so funny was this enormous pain. You know? And I thought that it was really interesting. And it's always fascinated me about that because sometimes I go and see a show, I remember when I saw Sisters Rosensweig, I thought that it was played more obviously for its humor, but I really thought it was very Chekhovian underneath. And, granted Chekhov can be funny, but it's rooted in the human dilemma, the human element: the emotional conflict of the character. The pain. It's rooted in the pain. That's what intrigued me about it. And there just aren't that may parts out there for women my age that are challenging and interesting.
THEATERTIMES: Well that brings up what would seem a nice thing about radio, I assume, is that . . . I mean you still sound like the Goodbye Girl to me, I mean . . . .
MASON [laugh] Right . . .
THEATERTIMES: I mean, you've got a bigger age window . . . . .
MASON Yes. Exactly. But Susan can't move too far away in a remarkable way because we do it in front of a live audience. I think one of the best stories I ever heard about that was when Peter Hall came to Judi Dench to do Caesar and Cleopatra with Tony Hopkins, which I happened to see, and she said, 'You want a menopausal 40-year-old dwarf to play Cleopatra?' It was so funny. And it was true, it wouldn't be your normal casting decision. But she was just breathtaking.
THEATERTIMES: And she was able to get away with it.
MASON: Yep yep yep. She was just so good. She was so good.
THEATERTIMES: Do you find that as you go it's like any other run, that you get better with each performance or is any show capable of being right on the mark.
MASON: I think any one of them can really hit the mark because in a strange way, the audience is educated as to the sound effects and everything. It really comes across in a comedy. When Richard [Dreyfus] and I recorded 'Prisoner of Second Avenue' we were nominated for a Grammy Award. It was strange to be in the comedy category with George Carlin and the stand-up guys. But it shows that it came across very funny.
THEATERTIMES: : You mention Richard and I have also recently talked with Hector Elizondo and Ed Asner about this same subject. You are all part of this extended theater company of the air.
MASON: Yes, we started out a company.
THEATERTIMES: You were a founding member.
MASON: Yes. And we kind of run in the same very loose, wide galaxy. I mean, Ed Asner was in New Mexico doing a short story festival for me last year. And Hector has been there [at LATW] a long time. You tend to call on the people that you know, I guess. And we love doing the plays. We love that venue, in particular, though we've done them in lots of different venues, actually. These sites are supported by quality medicines. I've done it in Chicago and in London over the years. We did some for the BBC. We did one at the Smithsonian in Washington DC. We were in a hotel for a few years in Santa Monica before the Skirball. And I just love the, what do you call it? The environment … or the experience: the context of it. To do a radio show in front of an audience is just wonderful.
THEATERTIMES: How is it works so well and continues to attract such talent and keep growing?
MASON: Well, I think to a great extent because of Susan [Loewenberg, the producer]. She's put this kind of work on the map and she works tirelessly to establish it and get the plays out there. Some people just won't be interested much. And she's moving forward with the whole digital situation, putting a lot of the catalogue on CD. I just think it's wonderful.
THEATERTIMES: It's great to have these plays accessible now and have some favorite actors doing them. It's nice to have you and Richard together in 'Second Avenue' for all time. Speaking of catalogues, I just stumbled upon 'The Cheap Detective' the other night and figured I'd see how much I could take. I was laughing out loud in no time. It's much funnier than I had remembered.
[She laughs]
THEATERTIMES: : So when I saw I had the opportunity to talk to you I had to bring this up because it was really funny.
MASON: I know. It's really good. It is good.
THEATERTIMES: Much better, I think, than its legacy if you will.
MASON It doesn't get shown very much. It's so strange. But it's just one of those things. There were a couple movies like that that the studios didn't really back strongly or there were regime changes at the very moment that it was released. That happened to 'Max Dugan Returns.' And, then fortunately because of cable, we gained a whole other audience. You know what I mean. And suddenly people were seeing the value of it.
---
VITALS
---
Marsha Mason also appeared on television in such series as Dr. Kildare. She had her first substantial film role in Hot Rod Hulaballoo (1966). Her first big break came after she traveled to San Francisco to appear in an American Conservatory Theater production of Private Lives directed by Francis Ford Coppola. While on the West Coast she played a supporting role in Paul Mazursky's Blume in Love (1973). It was her stage work, however, that led filmmaker Mark Rydell to cast her as a pregnant single mother who prostitutes herself in Seattle in Cinderella Liberty (1973). She beat out Barbra Streisand, the studio's choice, for the role and won her first Academy Award nomination. Her second nomination came from her portrayal of a divorced chorine trying to support herself and her daughter while dealing with a series of failed romances in Simon's comedy-drama The Goodbye Girl (1977). She and Simon were married at the time and the famed playwright wrote the part especially for her. Mason's co-star, Richard Dreyfuss, won a Best Actor Oscar. Simon wrote the screenplay for the film responsible for Mason's third Oscar nomination, Chapter Two (1979), which was an autobiographical account of their courtship. He also penned the part that landed her a fourth nomination, Only When I Laugh (1981). Through the '80s, Mason seemed to concentrate more on television movies, such as Love Canal (1982) and Surviving (1985), and her feature-film appearances became sporadic. In 1991, she starred in the short-lived sitcom Sibs. In 1997, Mason became a semi-regular on the popular NBC sitcom Frasier, playing the love interest of Kelsey Grammar's father, John Mahoney
And If anyone needs reminding how good Mason is, rent 'Cinderella Liberty' with James Caan, or, of course, 'The Goodbye Girl' with Richard Dreyfus. You may even want to take a shot at the crazy 'Cheap Detective.'