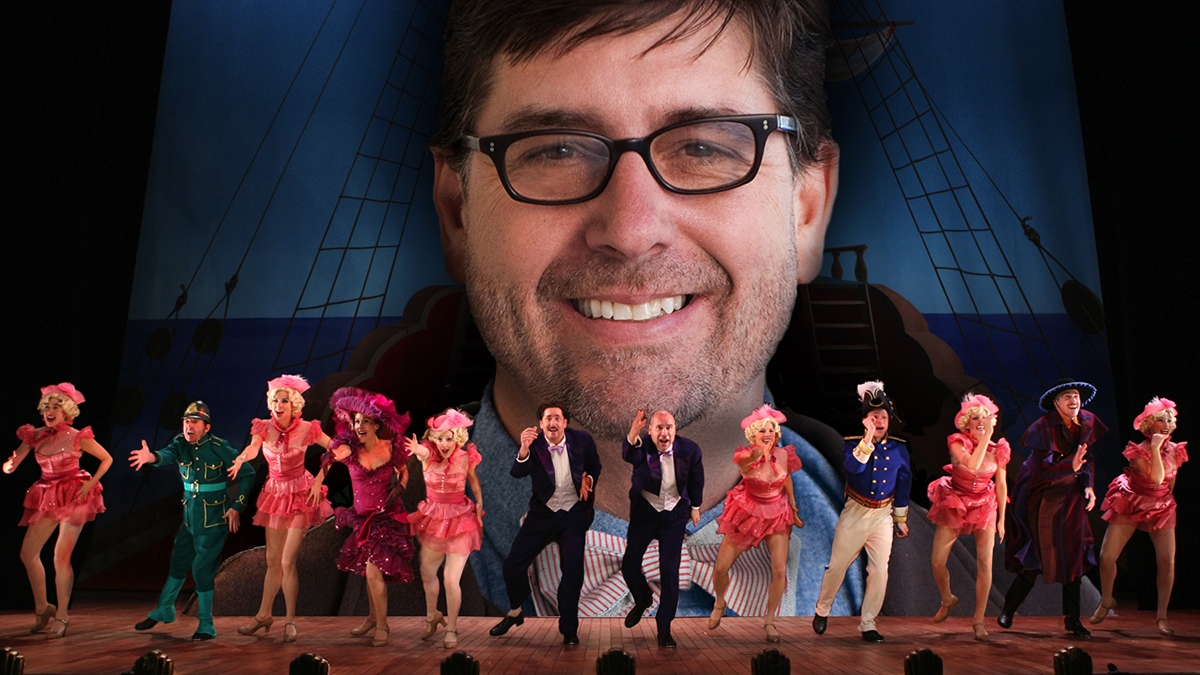 MARK RUCKER'S CURTAIN CALL
A group portrait of the brilliant theater director who recast bow-taking
by CRISTOFER GROSS
PROLOGUE
Sunday, January 10, 2016 in New York City was 20 degrees warmer than it had been the days before, or would be in the days that followed. There was also unusual warmth among the late matinee audience at the Alice Griffin Jewel Box Theatre, who cheerfully, tearfully embraced as family.
They had come to Pershing Square, not for a performance but to join in the third memorial in as many months for director Mark Rucker, who had died in his San Francisco home the previous August 25. Colleagues at New Haven's Yale Repertory Theatre and Yale School of Drama, where 23 years earlier Rucker earned his MFA in Directing, had organized the tribute. Based primarily in Los Angeles and Orange County, where he had been born, raised and earned his bachelor's at UCLA, Rucker had quickly ascended through America's regional theater network, working at major theaters across the country. He became one of a handful of Associate Artists at Orange County's South Coast Repertory and in 2010 accepted the position of Associate Artistic Director at San Francisco's American Conservatory Theater.
Over a three-decade professional career cut short at age 56 he had earned his share of awards and critical acclaim. By both enlivening and illuminating the classic texts of Shakespeare and others with a calculated but seemingly carefree infusion of contemporary cultural references, he had helped refresh theater and win back audiences in an era when they were losing interest.
His impact was even more profound backstage, with actors, directors, dramaturgs, designers, techies and administrative staff, and most enduringly with playwrights, who found in him both collaborator and champion.
"His life was a series of overlapping circles, and he had profound intimacies within those circles," said Michael Edwards, Artistic Director of Asolo Repertory Theatre. Edwards met Rucker at UCLA in 1979, was his first serious relationship, and remained among his closest friends.
"Some of us were in more than one circle, but we each felt that we were involved in some central way in his intimate life," he said. "He was the treasured intimate person, the one who had a profound impact on the rest, and that became clear at the three memorials."
SCR and ACT held their memorials in November. Both ACT and San Francisco's Magic Theater dedicated their 2015-16 Seasons to Rucker. Now, his East Coast friends were coming together, nervously, numbly, like rings around a missing peg. As the program wove from heartfelt tribute to hilarious anecdote, the hollowing grief left by his mysterious accidental death made way for a more welcome sense of wonder: How had he become so singular a figure in virtually every life he embraced?
---