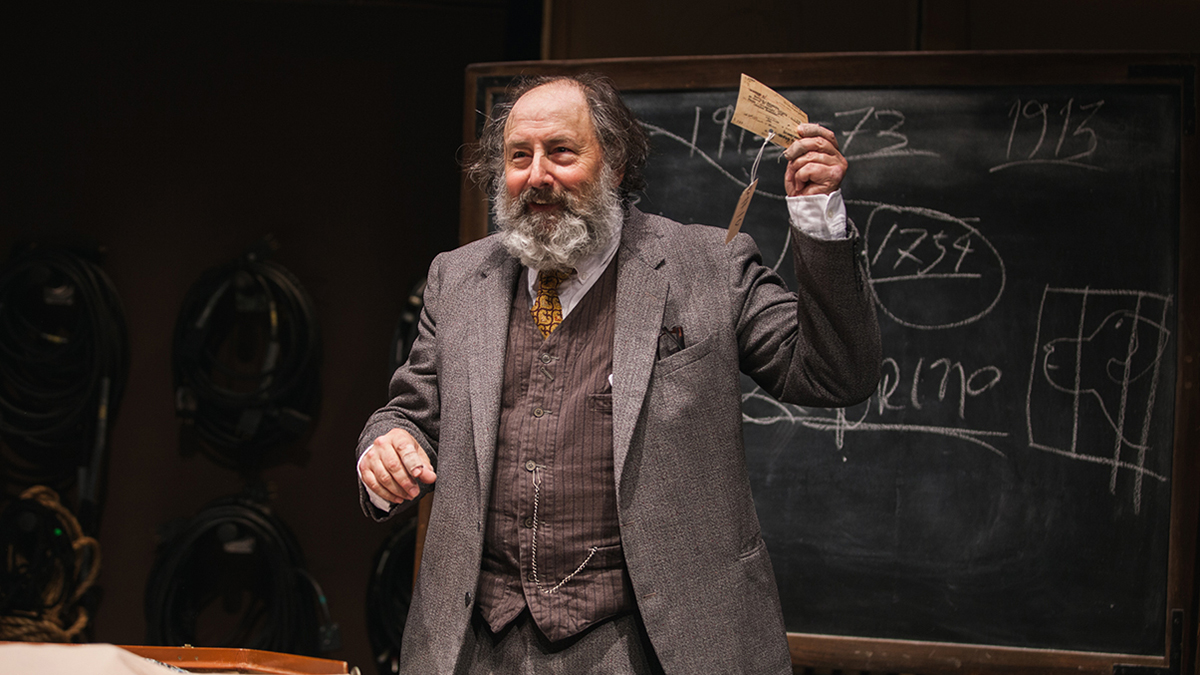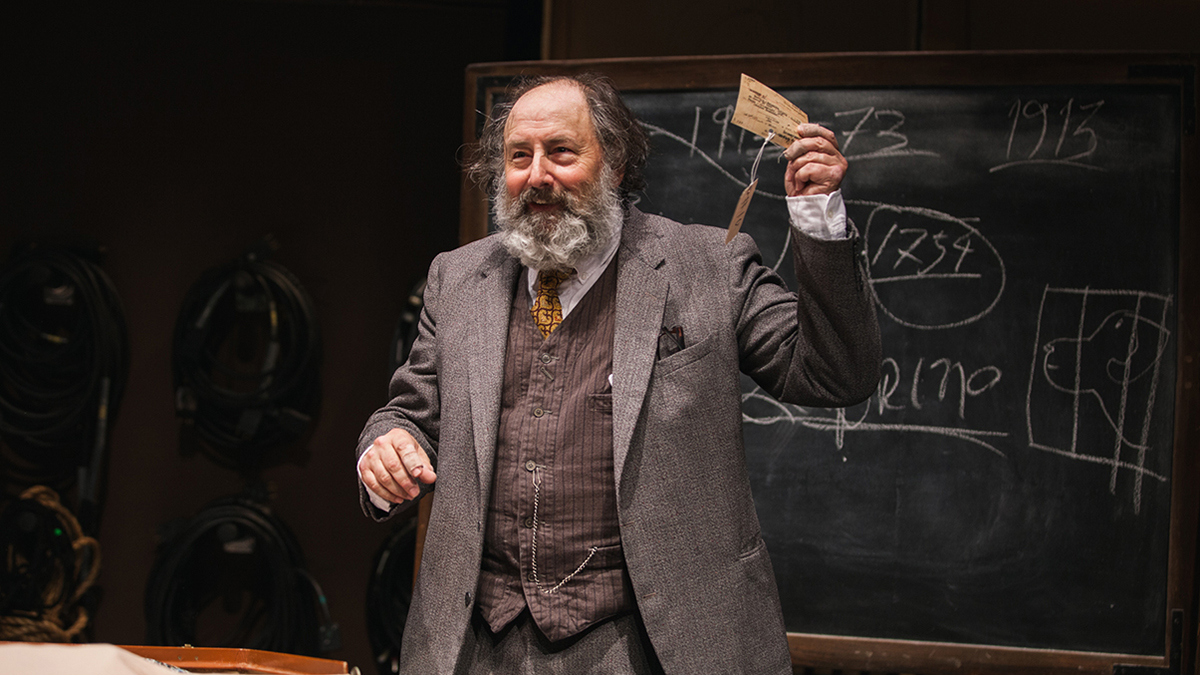 A CASE FOR OBSESSION
Glen Berger's Underneath the Lintel is a transformative experience at the Geffen Playhouse
by CRISTOFER GROSS
In an extraordinary move last fall, the Geffen Playhouse in Westwood allowed a former librarian to transform its Skirball Theater into a lecture hall. "The proprietor's extortionary rates," as Hollander decried them in a thick accent, provided no promotion support, leaving him to advertise his one-night engagement, Underneath the Lintel, An Impressive Presentation of Lovely Evidences, by posting flyers around Westwood.
I was fortunate to have been leaving Leafy Greens, a restaurant a few blocks away, hours before his show was to begin and caught sight of a handbill just as it was tore loose. It went skidding along the sidewalk, coincidentally towards the Geffen, as if in pursuit of a wild-haired short man in a rumpled suit carrying an armload of his advertisements.
Less than 90 minutes later, I had purchased a ticket and joined the odd collection of curious in the Geffen's smaller theater. Having been there many times before to review full productions, the inattention to scenic design was jarring. Soon, the man I had only seen scurrying away on the sidewalk entered. Energized by his disputes over the rental and the single opportunity it afforded him to tell his story, he grumbled, "Tomorrow, I'll be gone. In no time at all… I'll be gone". Those words would echo in my mind with growing resonance during his impassioned 90-minute narrative. He smoothed his sweat-dampened hair as he exhaled and began to recount an incredible episode from 30 years before that began when he found in his _______ library return book drop a volume overdue by 112 years!
Photos: Arye Gross in Underneath the Lintel: An Impressive Presentation of Lovely Evidences at the Geffen Playhouse. Photo by Chris Whitaker.