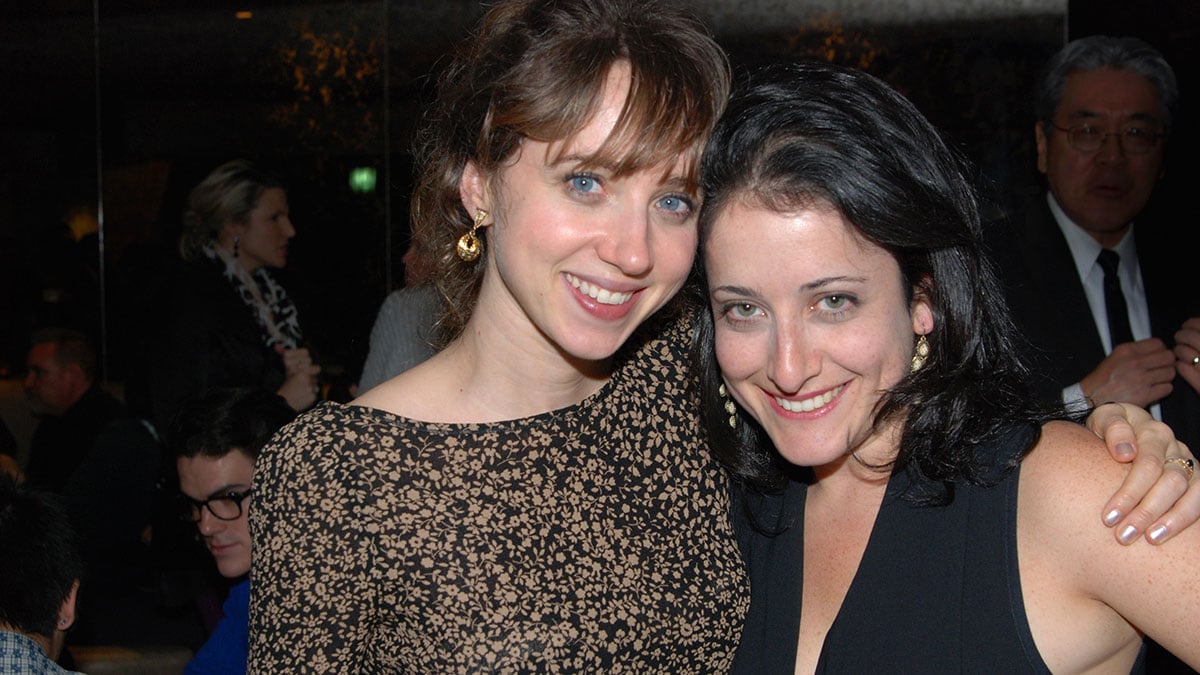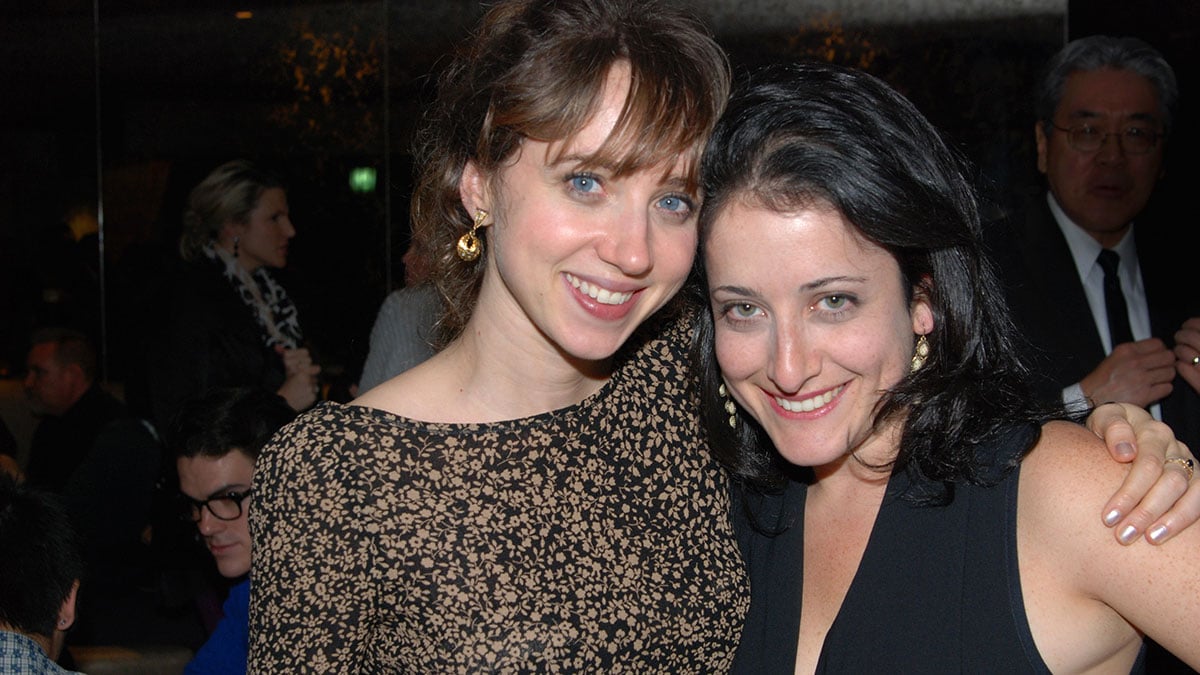 SISTERS ARE DOING IT FOR THEMSELVES
Stars align for playwright and director of South Coast Repertory's 'Trudy and Max in Love'
by CRISTOFER GROSS
Friday, September 9, 1983 was the first day of my first full season as a theater publicist. The 1983-84 Season at Orange County's South Coast Repertory began that evening with the first preview of Peter Shaffer's Amadeus, with Ron Boussom as Mozart and Dan Kern as Salieri.
It was also the first day – period – for Zoe Kazan, whose Trudy and Max in Love is currently making its bow at SCR. The future screenwriter/playwright/actress was born that very day just up the road in Los Angeles, to playwright Robin Swicord and screenwriter Nicholas Kazan.
Having left SCR at the end of 2004, I return occasionally to review for Theatertimes.org, and was back last week for a review of Trudy and Max.
One of the enjoyable aspects of Lila Neugebauer's staging of Trudy and Max is its musical cues and references. I especially loved Trudy's choice of a recent Edward Sharpe tune. But it was a song that came out around Kazan's second birthday that popped into my head when I read the production credits: "Sisters Are Doing it For Themselves" by Aretha Franklin and Annie Lennox.
Although it likely has happened before at a major theater, this marked a landmark in my theater going: aside from lighting designer Lap Chi Chu, the entire "production vertical" for Trudy and Max is made up of women.
While the excellent cast of Aya Cash, Celeste Den, Tate Ellington, and Michael Weston is necessarily outside this headcount, the design, production, and administrative team behind Trudy, Max, Zoe, and Lila lines up like this: Laura Jellinek (set), Melanie Watnick (costumes), Cricket S. Myers (sound), Kimberly Colburn (dramaturg), Jackie S. Hill (production manager), and Kathryn Davies (stage manager). And the list goes on with casting by Joanne DeNaut and her assistant Stephanie Marick, public relations by Tania Thompson and Madeline Porter, graphic design by Crystal Woolard, program coordination by Heather Van Holt, production photography by Deborah Robinson, front of house management by Stephanie Draude and the oversight of longtime Managing Director Paula Tomei and General Manager Lori Monnier.
The men behind the scenes, veterans like Artistic Director Marc Masterson, Associate Artistic Director John Glore, Marketing Director Bil Schroeder, and Production Manager Josh Marchesi, who oversee the various departments, must also appreciate the serendipity of so much distaff staffing. Back on that night of firsts in 1983, when the houselights dimmed for Salieri's first speech and the maternity ward lights rose for baby Zoe's first cries, only four of SCR's 136 previous productions were plays by women: Ann Jellicoe, Shelagh Delaney, Elizabeth Diggs, and Terri Wagoner. While women writers remain woefully under-represented on American stages, this creditable collaboration is my salute to the alma mater on its 50th Season, which features productions of plays by Carla Ching and Amy Herzog in addition to Kazan.
Cue Annie and the Queen of Soul.
---
Photo of Zoe Kazan and Lila Neugebauer at opening night of Trudy and Max in Love by Debora Robinson